November 20, 2009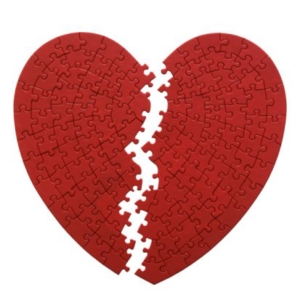 I recently read an interesting article on CBSNews.com claiming that divorce is bad for your health.  The article is based on the results of a study published in the Journal of Health and Social Behavior which found that divorced and widowed adults have 20% more chronic health conditions than married people.
This makes sense to me.  I've always heard that married people live longer healthier lives, a fact which is mentioned in the article.  I've also heard that pet owners live longer happier lives.  Contentment, happiness and good health go hand in hand.
So it makes sense that any traumatic life event has a negative effect on our mental or physical health.  But the article's headline, "Divorce May Make You Sick", seems misleading, because anxiety and strain can come from many quarters.  Whether trauma comes from an abusive relationship, a divorce, a death in the family, or violence of any kind—it is toxic to our health and well-being.  Stress always takes its toll.
Should we stay in a bad marriage just to avoid chronic health problems?  Of course not, it won't work.  Stress is stress and trauma is trauma. Clinical psychologist Dr. Jeff Gardere agrees; "If you're in a "toxic" relationship that involves physical or mental abuse or in a relationship where you just can't get along, it's best to get out of it because the health benefits of divorce are much better than staying in a bad situation."
The article makes the suggestion that if you are contemplating divorce you may want to have your doctor on hand.  As preventive care, this may be overkill, but I like to think that my primary care physician is always available when needed, anyways.
And if you're hoping that a quick remarriage will negate the ill-effects on your health caused by divorce you may be disappointed; the study suggests that remarriage won't reverse the negative health impact for years.  But that shouldn't stop you from taking the plunge a second time. "Go ahead and remarry," says Dr. Gardere, "…you can get better in time."
I think the lesson to be taken from this is that everyone should take measures to be proactive about physical and emotional health.  Do what you can to reduce trauma in your life.  Remove yourself from violent and abusive environments.  Get counseling if necessary.  Keep an active body and an active mind.  Maintain good nutrition, good friendships and good relationships.  And most of all keep a good attitude – bad things sometimes happen to good people, but it doesn't mean your life is over.  Sometimes it means your life is just beginning.
Comments Off

on Marriage, Divorce, and Wellness
November 13, 2009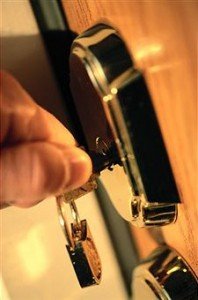 by Elizabeth Feldman
If you are a victim of domestic violence, you may need an Order of Protection (OOP).  An OOP may be issued before, during or after a divorce.  You must believe, and convince the Court, that there is a threat of violence, danger or harm to you from your spouse, significant other (or a few other enumerated relationships).
You must first decide where to request an OOP.  If you have not yet filed for divorce (or separation or paternity), you MAY be able to request that a Justice Court or City Court issue an OOP.  If you are in the midst of a divorce, you will need to file in Superior Court.  In any case, depending upon the timing, most OOPs eventually get transferred to Superior Court.
The process of getting an OOP is personal and involved. You will need to go to the courthouse and fill out the form.  You can bring a lawyer, but you will need to fill out the form and speak to the judge or commissioner.  The form will ask for specifics, including any evidence of any past threats, assaults, interference, harm, harassment, stalking, damage, trespass, etc., and/or any future potential threats.  The form will ask if you want anybody else included in the OOP, such as a child.  It is usually difficult to include other adult third parties, as they will need to get their own orders.  If you, however, believe that your child is in danger, you may ask the court to include him/her and you will need to state specific reasons.  Sometimes, it can be more difficult to include children.  The form will also ask if you want "exclusive use" of the residence, if you feel it necessary to preclude the defendant (your spouse, significant other, etc.) from returning to the house.  The request may also ask if you want some kind of contact with the defendant, such as phone, e-mail or text.  Often having some way of communicating, especially about children, such as e-mail, where there is a written record, can be helpful.  Finally, the request will ask if you believe the defendant possesses any weapons or guns.
Once the Judge (or commissioner) grants your OOP, you will need to have it served.  A lawyer can help with this process, or the court can tell you how to utilize law enforcement or a process server.  Remember, you CANNOT serve the order yourself.
Once the order is served, the defendant can request a hearing.  The courts usually set the hearing relatively quickly, usually within about a week.  You can bring a lawyer to the hearing.  At the hearing, you will have the "burden" of proving that the OOP should remain in place.  You will be sworn and testify as to the statements that you included in your request for the OOP.  You should be as specific as you can.  The defendant may or may not testify.  The Court may continue the OOP, modify it or dismiss it.
If you believe that you or your children are in danger you will want to take whatever legal steps available to protect yourself.  We can help you get the protection you need. Remember that an OOP is different than temporary orders. If you have questions about either of these, please contact our office.
Comments Off

on Protecting Yourself From Danger: How to Get an Order of Protection
November 6, 2009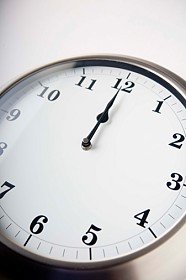 By Sandra Burt
The statutory waiting period for a divorce in Arizona is sixty days, so when I tell clients that they should actually plan on a year to resolve their case the response is often confusion.  Why does it take so long to finalize a divorce?
In truth, the length of time it takes to resolve a case varies; but generally when attorneys are involved there is more complexity to the case and thus more things that need to be done to ensure the parties have a fair agreement.  During the course of the year the attorney and the client are very busy, they are spending that time actively readying the case and pursuing settlement; there is no idle time, everyone is working diligently to create a full picture of the marital financial situation and a full picture of what would be appropriate for the children.  Oftentimes other professionals are consulted as well, to help with some financial aspects of the case, or to address concerns regarding the children and what each parent believes is in their best interest.
I like to think of the family attorney as the head of the fish guiding the tail.  The goal is always to have a complete picture so when the parties are ready for mediation or a trial, all information regarding the children, finances, debts, and values are at the attorney's fingertips.  Although it may take longer to prepare a case and the long process can be frustrating, in the end the process ensures that the parties and their children are protected.  It is better to spend the time during the initial part of the case gathering information than having to drag the process out even longer at a later date, trying to set aside a final Decree because things were rushed, poorly organized, or missed altogether.
Comments Off

on How Long Does It Take to Finalize a Divorce and Why?