December 3, 2012
There are lots of online programs for divorced parents to use to ease communication, but the one that is getting the best reviews and is the most comprehensive is "Our Family Wizard."   If a client has difficulty communicating with other parent,  Our Family Wizard is phenomenal in aiding communication and providing a reliable record, which can be used in later Court proceedings, if necessary.  The program has the typical online calendar, but it can also be used for email , tracking who said what when (in a clean format, instead of 20 page string emails), text tracking, and third parties can be given permission to review the parents communication and calendars – permission must be given by both parents.  The FCW can facilitate  expense reimbursements; online payments can be made by the owing parent,  and the FCW has private or shared journaling capabilities.   I think  it's worth taking a look to see if use of Our Family Wizard can help make your dealings with the other parent easier.  And, of course, there is an Android and iPhone app.
Comments Off

on Family Court Wizard
January 6, 2011
by Elizabeth Feldman
Spousal maintenance, or what use to be called "alimony," is one of the hottest topics in family law these days.  Often one of the first concerns a spouse has when considering a divorce is whether they will receive or pay spousal maintenance and why; how much they will have to pay or receive, and for how long.  Unfortunately, there is no easy answer to this question, and there is no quick calculation.
When it comes to spousal maintenance there are very few hard and fast rules, but there are a few things to consider.  If you are considering (or going through) a divorce you may want to talk to your lawyer about are the following:
Do you and your spouse have a prenuptial agreement? If so, does it cover spousal maintenance? Having a prenuptial agreement may very well control whether spousal maintenance is even an option.
Is temporary spousal maintenance an issue while your divorce is pending, and what should it cover?
What effect does the length of your marriage have on spousal maintenance? The longer the duration of the marriage the more chance there is that spousal maintenance will be an issue—but there is no magic amount of time which will automatically entitle one to maintenance.
Is it possible for you (or your spouse) to work after the separation? This is one of the most important questions when considering maintenance. Whether one or both of the parties are working, what they could earn if they were working, whether they are working at their full potential or are underemployed, whether they need training or schooling in order to work, what they can earn at a job, what their plan is, and how it would affect all the parties, etc.  These are all issues that a court considers when granting or denying spousal maintenance.
Is there a calculation that factors in to your spousal maintenance?  If so, what role does it play?
If children are involved is their care factored in?
Does it make any difference if you or your spouse was a lousy partner?
What is the importance of you or your spouse's expenses in calculating maintenance?
What happens if you or your spouse earns more or less after you get divorced, and how does it affect spousal maintenance?
Are there any tax consequences with maintenance? Generally the person paying receives a deduction and the person receiving must pay taxes on that income.
There may not be any simple answers, but considering the questions above can give you a much better idea of what to expect.
In considering the duration of a maintenance order, a court will generally consider how long the parties have been married, but also their ages and circumstances.  If a court makes an award of spousal maintenance, the award is usually modifiable and either party can return to court and ask for more or less money, or more or less time.  If, however, the parties reach an agreement on maintenance, they may agree that it is non-modifiable and cannot be changed.
Always remember that there are no set calculations for spousal maintenance.  This is an issue where a Court simply has to consider all of the factors and circumstances of each case individually before making a decision.
Comments Off

on What to Expect When It Comes To Spousal Maintenance
November 30, 2010
by Elizabeth Feldman
If you are thinking about getting a divorce (or separation), or are in the midst of divorce litigation, you will hear (maybe all too often) that Arizona is a "no fault" state.   What this means is that neither party has to prove that the other party is "at fault" in order to get a divorce.  In other words, if you or your partner wants a divorce, you get divorced.  It doesn't matter if he/she is a dirty, rotten, mean, cheating scoundrel.  And usually a court won't even be interested in any of the juicier details.
Almost every state in the country is now no-fault.  Prior to the change, most states required that one party provide evidence of the other spouse's wrongdoing (for example, adultery or cruelty) for a divorce to be granted, even if both parties wanted out.  New York is the final remaining state and is now considering no-fault.
There are many good points and bad points to a "no fault" divorce.  These include the fact that you don't have to re-live the pain of your marriage in order to prove that you "deserve" one, and you can procure your divorce more quickly and easily than if you had to show fault.  However there are other times when "fault" can be relevant.  For example, if your spouse is cheating and spending community funds (using the joint bank account or credit card) to fund his/her dalliances, it could signal that he/she is "wasting" community funds and you may have a right to be compensated.  Also, if you share children, and one spouse has problems with drugs or alcohol then that spouse may be unfit for custody.
In other words, although we live in a "no fault" state, there may be times when you and your attorney should push the issue of fault.  A Judge may not be eager to hear the grim details of why you are getting divorced, but it may be very relevant to other, more important issues surrounding your separation such as property division or parenting.  As such, in these cases the issue of fault simply cannot be ignored.
Comments Off

on The Time and Place for No Fault Divorce
May 13, 2010
written by Sandra Burt
The answer to the title question is an emphatic YES!
Mediating your divorce or even problems you are having after a divorce is a great and less expensive way to resolve disputes. If you have the right type of mediation, then mediating your dispute does not mean you will be giving up any rights you have or compromising on your end result.
There are several types of divorce and post-divorce mediation.  There is the mediation that simply helps you and your spouse reach an agreement that is fair but that is not necessarily based on what a "court would do" if the case were litigated.  Then there is mediation that facilitates settlement using "what the court would likely do" as a template for creating an agreement.  I personally believe in and use the second method because the end result of the mediation is an agreement that is similar to what the parties could be expected to achieve in court, with compromises along the way to save time, money and relationships.
When parties follow a template for mediation that is grounded in Arizona law, they know they are saving money without losing result.  A good lawyer mediator can give you an idea of what they believe a court would do in your situation, and can hire experts (accounts, custody experts, business evaluation experts) along the way to prepare reports for use in mediation.  These are the same types of reports that are prepared when you have a case that is being litigated.   The end result is a mediated agreement grounded in Arizona law.
When you choose to try mediation rather than a combative court battle you can go home at night knowing you've used reason and compromise to reach an agreement that is grounded in Arizona law and is the same or close to what you would have achieved in court—but for many thousands of dollars less than you would spend in court!
Comments Off

on Mediation, is it for you?
November 6, 2009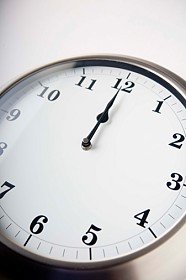 By Sandra Burt
The statutory waiting period for a divorce in Arizona is sixty days, so when I tell clients that they should actually plan on a year to resolve their case the response is often confusion.  Why does it take so long to finalize a divorce?
In truth, the length of time it takes to resolve a case varies; but generally when attorneys are involved there is more complexity to the case and thus more things that need to be done to ensure the parties have a fair agreement.  During the course of the year the attorney and the client are very busy, they are spending that time actively readying the case and pursuing settlement; there is no idle time, everyone is working diligently to create a full picture of the marital financial situation and a full picture of what would be appropriate for the children.  Oftentimes other professionals are consulted as well, to help with some financial aspects of the case, or to address concerns regarding the children and what each parent believes is in their best interest.
I like to think of the family attorney as the head of the fish guiding the tail.  The goal is always to have a complete picture so when the parties are ready for mediation or a trial, all information regarding the children, finances, debts, and values are at the attorney's fingertips.  Although it may take longer to prepare a case and the long process can be frustrating, in the end the process ensures that the parties and their children are protected.  It is better to spend the time during the initial part of the case gathering information than having to drag the process out even longer at a later date, trying to set aside a final Decree because things were rushed, poorly organized, or missed altogether.
Comments Off

on How Long Does It Take to Finalize a Divorce and Why?
October 9, 2009
by Sandy Bregman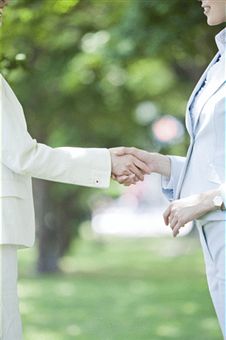 Many years ago, before I was a lawyer, I was going through a divorce after fifteen years of marriage.  I had a four year old daughter and had just been diagnosed with a medical condition that could have been disabling.  I did not have the work skills to support myself and my daughter.  I was scared and vulnerable.
I was referred to a lawyer who I was told "never loses."  This sounded good at the time, but today, with the experience I have, I know how little meaning that phrase really has.  There are so many issues addressed in a divorce that "win-lose" has no meaning.  Whether you come out ahead or behind on any given issue depends on many factors, some of which you have absolutely no control over. The same elements affect your spouse.  You won't get everything you want, and neither will your spouse.  The law and community property determine a lot of issues, and no one comes out of a divorce as strong as when they began.
In spite of his glowing recommendation, I was uncomfortable with my lawyer from the very start.  In fact, I didn't like him much at all.  He was arrogant, and not especially empathetic or understanding.  My life was only a business to him.   I didn't like him, but I didn't know anyone else.  I felt lost.
Because I've been through divorce from the other side, I know what kind of service I want to provide. I believe a good divorce lawyer listens to your story with interest, patience and understanding.  A lawyer must know your whole story to truly be your advocate, as there are many seemingly small details that can make a substantial difference in the divorce process.
And divorce is a process, often a lengthy one. It is not only legal but personal:  the death of one stage of life and the birth of another.  This is why Arizona law requires a minimum waiting period of at least 60 days from the service date of a Petition to the final divorce.  You must have time to mourn the loss before you can embrace your new life, and your lawyer should play a role in helping you.
Fortunately, I landed on my feet after my divorce, but it was hard. I was a single parent, going to school full time, and handling two to three jobs at a time.  I thought often about how helpful it would be to have a community for single parents, helping them get back on their feet and make a better life for themselves and their children.
That is my vision for this blog, to provide a community of support and empathy, experience and advice – a comfortable place to share your thoughts and fears about what is happening, and ask questions of those who have been through it already.  I welcome your thoughts and comments and I invite your questions. I will use my weekly blogs to answer your questions and address any other issues that I know to be of interest or importance.  I know there are many common concerns and fears out there, and I know I can help.
If you would like more personal legal advice, please call or email and I will be happy to provide you with the help you need.
In the meantime, take one day at a time, and may it be a good one.
Comments Off

on You And Your Lawyer