Elizabeth, Sandra and Marykay are shocked and deeply saddened by the horrific events that transpired Friday.
Laura has worked with us as family for more than ten years. Her intellect, passion and friendship has meant more to us than we can even begin to convey. She was more than a coworker, she was a friend, a mother, grandmother, daughter and wife and gave all of herself to her family, her friends and her work.
Veleria was a treasured member of our work family. She brought joy, calmness, warmth and compassion to all that she did. She was a dedicated mother, wife and daughter. She and her family shared a deep passion for music and their faith.
Our hearts are heavy for their families at this time. We are assisting the Scottsdale Police Department as they work to solve this horrible murder. We thank everyone for their concern and ask that you give us and their families privacy as we mourn these losses.
Family Law and Family Law Mediation
At Burt | Feldman | Grenier, we focus exclusively on mediation and family law litigation. This means our clients often come to us in times of emotional stress: a failed marriage or other financial issues. Our goal is to alleviate stress by utilizing our extensive experience, sound judgment and knowledge of the law to protect our clients' interests.
Many of our clients tell us they feel better about their situation after meeting with us for the first time, and learning that we will help them achieve their objectives. Chances are, we can help you. We invite you to contact us for an initial consultation.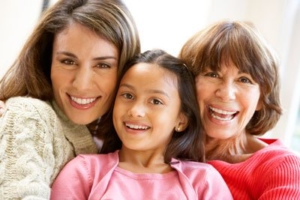 Our practice involves family law litigation and mediation matters only.
Family Law services include all matters related to divorce, legal separation, child support, spousal maintenance, post-decree enforcement or modification, valuation of assets, prenuptial, postnuptial, domestic partnership and cohabitation agreements. We also provide family law mediation services in all areas. We advise our clients, assertively advocate for their interests, and offer solutions that improve our clients' quality of life. We service clients throughout Arizona and the greater Phoenix area. Let us put our knowledge and experience to work for you.
Browse our website or call (480) 945-1800