January 6, 2011
by Elizabeth Feldman
Spousal maintenance, or what use to be called "alimony," is one of the hottest topics in family law these days.  Often one of the first concerns a spouse has when considering a divorce is whether they will receive or pay spousal maintenance and why; how much they will have to pay or receive, and for how long.  Unfortunately, there is no easy answer to this question, and there is no quick calculation.
When it comes to spousal maintenance there are very few hard and fast rules, but there are a few things to consider.  If you are considering (or going through) a divorce you may want to talk to your lawyer about are the following:
Do you and your spouse have a prenuptial agreement? If so, does it cover spousal maintenance? Having a prenuptial agreement may very well control whether spousal maintenance is even an option.
Is temporary spousal maintenance an issue while your divorce is pending, and what should it cover?
What effect does the length of your marriage have on spousal maintenance? The longer the duration of the marriage the more chance there is that spousal maintenance will be an issue—but there is no magic amount of time which will automatically entitle one to maintenance.
Is it possible for you (or your spouse) to work after the separation? This is one of the most important questions when considering maintenance. Whether one or both of the parties are working, what they could earn if they were working, whether they are working at their full potential or are underemployed, whether they need training or schooling in order to work, what they can earn at a job, what their plan is, and how it would affect all the parties, etc.  These are all issues that a court considers when granting or denying spousal maintenance.
Is there a calculation that factors in to your spousal maintenance?  If so, what role does it play?
If children are involved is their care factored in?
Does it make any difference if you or your spouse was a lousy partner?
What is the importance of you or your spouse's expenses in calculating maintenance?
What happens if you or your spouse earns more or less after you get divorced, and how does it affect spousal maintenance?
Are there any tax consequences with maintenance? Generally the person paying receives a deduction and the person receiving must pay taxes on that income.
There may not be any simple answers, but considering the questions above can give you a much better idea of what to expect.
In considering the duration of a maintenance order, a court will generally consider how long the parties have been married, but also their ages and circumstances.  If a court makes an award of spousal maintenance, the award is usually modifiable and either party can return to court and ask for more or less money, or more or less time.  If, however, the parties reach an agreement on maintenance, they may agree that it is non-modifiable and cannot be changed.
Always remember that there are no set calculations for spousal maintenance.  This is an issue where a Court simply has to consider all of the factors and circumstances of each case individually before making a decision.
Comments Off

on What to Expect When It Comes To Spousal Maintenance
November 30, 2010
by Elizabeth Feldman
If you are thinking about getting a divorce (or separation), or are in the midst of divorce litigation, you will hear (maybe all too often) that Arizona is a "no fault" state.   What this means is that neither party has to prove that the other party is "at fault" in order to get a divorce.  In other words, if you or your partner wants a divorce, you get divorced.  It doesn't matter if he/she is a dirty, rotten, mean, cheating scoundrel.  And usually a court won't even be interested in any of the juicier details.
Almost every state in the country is now no-fault.  Prior to the change, most states required that one party provide evidence of the other spouse's wrongdoing (for example, adultery or cruelty) for a divorce to be granted, even if both parties wanted out.  New York is the final remaining state and is now considering no-fault.
There are many good points and bad points to a "no fault" divorce.  These include the fact that you don't have to re-live the pain of your marriage in order to prove that you "deserve" one, and you can procure your divorce more quickly and easily than if you had to show fault.  However there are other times when "fault" can be relevant.  For example, if your spouse is cheating and spending community funds (using the joint bank account or credit card) to fund his/her dalliances, it could signal that he/she is "wasting" community funds and you may have a right to be compensated.  Also, if you share children, and one spouse has problems with drugs or alcohol then that spouse may be unfit for custody.
In other words, although we live in a "no fault" state, there may be times when you and your attorney should push the issue of fault.  A Judge may not be eager to hear the grim details of why you are getting divorced, but it may be very relevant to other, more important issues surrounding your separation such as property division or parenting.  As such, in these cases the issue of fault simply cannot be ignored.
Comments Off

on The Time and Place for No Fault Divorce
May 13, 2010
written by Sandra Burt
The answer to the title question is an emphatic YES!
Mediating your divorce or even problems you are having after a divorce is a great and less expensive way to resolve disputes. If you have the right type of mediation, then mediating your dispute does not mean you will be giving up any rights you have or compromising on your end result.
There are several types of divorce and post-divorce mediation.  There is the mediation that simply helps you and your spouse reach an agreement that is fair but that is not necessarily based on what a "court would do" if the case were litigated.  Then there is mediation that facilitates settlement using "what the court would likely do" as a template for creating an agreement.  I personally believe in and use the second method because the end result of the mediation is an agreement that is similar to what the parties could be expected to achieve in court, with compromises along the way to save time, money and relationships.
When parties follow a template for mediation that is grounded in Arizona law, they know they are saving money without losing result.  A good lawyer mediator can give you an idea of what they believe a court would do in your situation, and can hire experts (accounts, custody experts, business evaluation experts) along the way to prepare reports for use in mediation.  These are the same types of reports that are prepared when you have a case that is being litigated.   The end result is a mediated agreement grounded in Arizona law.
When you choose to try mediation rather than a combative court battle you can go home at night knowing you've used reason and compromise to reach an agreement that is grounded in Arizona law and is the same or close to what you would have achieved in court—but for many thousands of dollars less than you would spend in court!
Comments Off

on Mediation, is it for you?
March 12, 2010
In family law we often refer to the two parties as "good people at their worst". Divorce is one of the most emotional of court proceedings.  It's not just about money or property, it is about love gone awry (or gone away), and about the loss of your hopes and dreams for the future.  One of the easiest ways to deal with this is to turn your spouse into a bad guy: to remember only the bad times you've had with your spouse and his or her family,  to think only about the bad  characteristics and habits – all of the aggravating and annoying things you've endured  throughout your marriage.
This is normal, and your spouse is likely going through the same emotional turmoil as yourself; but this kind of thinking can be counter-productive to the divorce process, leading you both to be rigid and unwilling to compromise. In order to smooth the way for yourselves and for your children, consider these few things when you go through the process:
1.Your  history with your spouse
What was it that brought the two of you together in the first place?
Take stock of what characteristics led you to marry in the first place.  Were they ones to value?  Do they contribute to making your spouse a good parent?
2. Your spouse's current character and values
How would you describe your spouse's character now?
Have you seen a change since you were married?
What about his or her core values?
How do your character and values compare to your spouse's; generally and as parents?
3. Conflicts between  you and your spouse
How do you and your spouse handle conflicts now?
How do you react to each other now?
Do you know how to push each others buttons?
Do you know when not to?
Do you make the efforts not to?
4. Your expectations: now and for the future.  How do you anticipate your spouse reacting to…
Following through with a court order?
Following through with a negotiated agreement?
Parenting and being actively involved with the children?
Remaining current on the child support or paying child related expenses?
Unless there are reasons to doubt your children's safety, make the effort to not feel threatened as a parent because of the break-up of your marriage. You are leaving your roles as husband and wife.  And if there are no children, that should be the end of it.  You may mourn the end of the relationship, and you may find it hard to move on, but it will happen.
But if there are children, your lives will be interconnected at least until the children are grown and probably even longer as the family grows with grandchildren.  It is in their best interests that neither of you leave your roles as their parents-so long as there are no safety issues involved.  Your children's best interests are paramount, and are a court's prime directive
in determining children's issues as between mother and father.
Your children need their mom and dad.  Find a way to work that out without getting in each other's way.  Try to work together, not at odds.  Kids learn early how to manipulate mom and dad.  That's hard enough if all of you live in one home, but impossible in a separation.  Furthermore, kids need consistency.  If you can't accomplish that then you need to at least make it clear that dad has his rules and mom has hers, and as long as the kids are safe with each set of rules, then they must respect the rules in each home-and so will mom and dad.
The bottom line is:  What's in your children's best interests?  Do you trust your spouse as a parent?  Are your children safe?
Many good people may be at their worst now, during the divorce.  But their core character and values don't really change. When the dust settles, so will you and your spouse.  In the  meantime, resist the temptation to tear at your own and your children's emotions because of issues with your ex.
Comments Off

on Good People in Bad Times? Good People At Their Worst!
December 1, 2009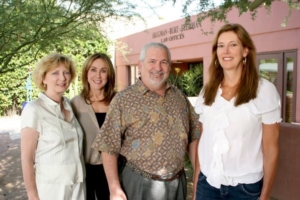 By Sandy Bregman
During this Thanksgiving holiday, as I took the time to slow down, spend time with my wonderful family, and give thanks for those people and things for which I am most grateful, one of the things that was foremost in my mind was you–my clients, colleagues, and loyal readers.  I would like to take this opportunity to thank all of you who read this blog, come into our office, and support us in so many different ways for the time you have spent with us, the trust you have put in us, and the role you have let our firm play in your lives. It gives us great pleasure to know that we are helping families—young or old, large or small—deal with some of the most difficult and emotional parts of their lives.
The holiday season is a time of warmth, family, and togetherness.  It is a time to be with the people we love most, a time for reminiscing, telling stories, reconnecting, and showing those closest to us just how important they are. We think of our clients and readers as part of our firm family, and we appreciate you letting us be a part of yours.
I hope you had a warm and happy Thanksgiving, and wish you all the delights of a wonderful holiday season!
Comments Off

on Giving Thanks
October 30, 2009
by Sandy Bregman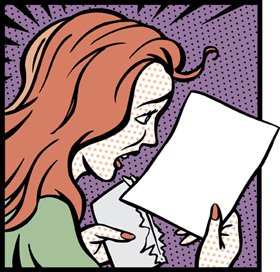 As I was saying in my last blog, all the debates about healthcare and insurance coverage for everyone these days remind me of some frightening issues I've faced concerning health and care and coverage.
In my last post I wrote about my experiences in Africa and the healthcare I received or might have received out of this country years ago versus the care my mother received on the last day of her life.  In this post I'd like to discuss what happens when you get sick and have no health insurance, and what legislators and news commentators are talking about when they say that "many people choose to go without health insurance".
In addition to being a member of the Arizona Bar I have also been a member of the Oregon Bar.  When I joined the Oregon Bar I was able to obtain their Group insurance with Blue Cross Blue Shield, with good coverage for my family at a reasonable rate.  All went well for ten years or so until I received a notice that the Bar would stop carrying group insurance, but "not to worry" because policyholders would be able to transfer to a private policy at a comparable rate.  When I contacted the insurance carrier in Oregon I was told that they couldn't help me because my primary practice was in Arizona.  The problem was that this all happened while I was in the hospital, and suddenly I was looking at possible financial ruin for my family.
I was in the middle of what turned out to be a two month hospital stay with three major surgeries, intensive care, continual tests, and the expectation of fourth surgery in the near future… And I wondered, would I still get those things when my insurance was cancelled?  I had great coverage when I went into the hospital.  Would the old policy cover the expenses as part of an ongoing condition and hospital stay until I got out?  Would I be in the hospital with no coverage at all?  Would I ever get insurance again?  Would I be able to afford the doctors, the medicines, the expected and the unexpected continuing medical costs?
An insurance agent we knew was able to get me a decent policy, but the cost was $2500.00 per month.  It was probably our largest monthly bill at the time.  That is a large amount even now, but 10 years ago it was outrageous!  But they accepted my condition as a covered event after the old insurance ran out, so we felt we had no choice.  To not take the policy would have meant we paid all medical bills out of pocket—and they were substantial.  We had co-pays and deductibles, but nothing compared to what the insurance ultimately would pay.  We would pay $30,000.00 a year just for the insurance until we could qualify for something better.  They still wouldn't make a profit on me for a while.  How we would do it I had no idea.
My experience is very similar to the experiences of those going through a divorce. In a divorce the dependent spouse on the health insurance policy will not be able to remain on the policy.  The children may remain as dependents, but the ex-spouse must either convert to a Cobra policy or make other arrangements.  If you are that spouse and you don't have access through your own employer or other group to obtain a policy in your own name, you may be looking at getting a Cobra policy.  This is intended to be a temporary stopgap solution when you lose access to a group policy.  But even Cobra is not a viable option for many people.  Those who can't afford it will have to go without insurance.
In the debate over health care some will claim that these people "choose" not to take Cobra or to get health insurance.  But what choice do you have if outrageously expensive policies are forced on you by circumstances?  We all have expenses to be paid:  housing, car and gas, food, utilities, and children's needs to mention only the most obvious.
Where does health insurance fit in the budget?  If you are healthy and have been in the past you may "choose" to pay for car insurance and gas to get to work every day rather than pay for health insurance, but it is a gambler's game.  None of us can ever know when we—or our children—may need extensive health care.
Even if we were to vote for universal health insurance or healthcare in our country, there are a plethora of problems that will remain.  They are here now.  But we have to start somewhere and we have already taken so very long to get started.
Comments Off

on Uh Oh, I Didn't Expect That: How Medical Surprises Affect Us—Part 2: Health Insurance